Brandy Cline LMBT #12757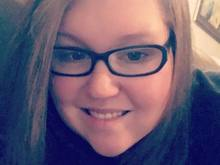 Hi! My name is Brandy and here is a little bit about me; I have been an LMBT since January of 2013. I have extensive knowledge and training as a deep tissue therapist. I offer a variety of services, including Aroma Therapy, Medicupping, Thai stretching, Active Isolated Stretch, Reflexology, Hot Stone, Heated Bamboo as well as Swedish techniques. I also have a medical background from being both a CNA and a medical office assistant. I have a unique approach to treatment bringing both medical and holistic aspects together. I am looking forward to helping as many people as I can.
Helen Barker LMBT #9822
Awesome mentors:
Renee Hicks, Janet Wolf Blevins, Claire Marie Miller, Ti Luchau, Ann Williams, Whitney Lowe, Anita Shannon
Swedish, Hot Stone, Aromatherapy, Deep Tissue, Reflexology, Sports, Pregnancy/Prenatal, Frozen Shoulder, Massage for Cancer, Myofasical Release, Neuromuscular, Trigger Point Therapy, Medicupping Therapy
Helen promotes health and wellness through her amazing belief that massage therapy can change your life. She demonstrates her dedication, professionalism, enthusiasm, work ethic, commitment, and compassion for her clients. She is passionate about her profession and it shows in her detailed communication with clients from first meeting and construction a customized massage for each client. Helen Barker has been described as: knowledgeable, professional, caring, friendly, helpful, and considerate. Helen has a outstanding talent for providing therapeutic and healing massages with every person she touched. The healing massage she provides is not only due to the therapeutic benefits of massage, but also her contagious smile, which she greets each and every one with. Helen shows respect and care for all of her clients. She takes the time to get to know what her clients needs are and makes recommendations on how often they should receive massage therapy.